sowento, an engineering consultancy and technology advisor for wind energy applications, invests in new company VYND to address two current market needs:
a ready-to-use lidar-assisted control solution and
a dedicated digital twin-based monitoring system for floating wind turbines.
"Within the last few years, we have identified the need for the two products in various discussions and project results," says sowento's Managing Director Steffen Raach. "We, as innovative engineering consultants, want to take the next steps and accelerate the development of these digital technologies."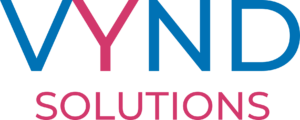 VYND's mission is to provide smart products, which give insight into wind and wind turbine dynamics. We translate new methods into easy-to-use solutions and help to develop smart wind turbines.
More information on www.vynd-solutions.com
Download the press release here.